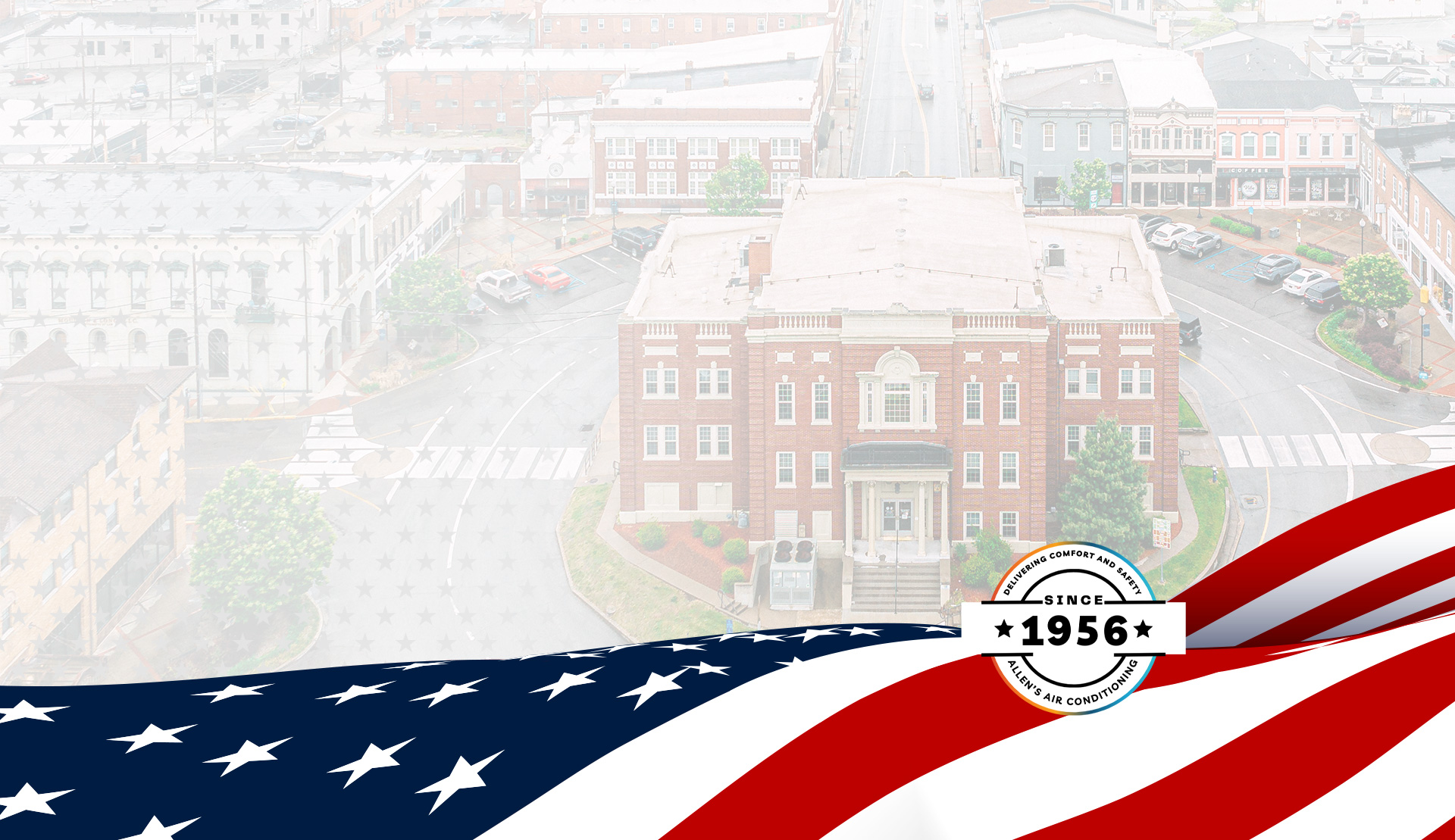 One Call. One Company.
24/7 Emergency Service.
Servicing Throughout Hodgenville & Surrounding Areas
Allen's AC, Heating, & Duct Cleaning
Heating And Air Experts Serving Kentucky
Allen's Air Conditioning and Heating has been providing quality HVAC services to homeowners and businesses in Kentucky for decades. The techs at Allen's heating and air work for an old-fashioned and friendly company, and we take pride in our work. We offer a wide range of services, including installation, repair, and maintenance. Our team of experienced HVAC technicians is dedicated to providing the best possible service to our customers. We are always available to answer any questions you may have.
How Allen's heating and air Can Help You with Your HVAC Services
Allen's Air Conditioning and Heating is a full-service HVAC company that has been providing quality service to customers throughout Kentucky. We understand the importance of having a dependable HVAC system, and we are here to help you ensure that your system is running efficiently and effectively. In addition to our HVAC services, we also offer a variety of indoor air quality work. We take pride in our work and are dedicated to providing our customers with the best possible experience.
The difference between an HVAC and air conditioner
HVAC is an acronym that stands for Heating, Ventilation, and Air Conditioning. HVAC systems perform all the functions of a standard air conditioning system, but have advanced capabilities when it comes to providing clean air and enhanced climate control. HVAC systems help eliminate particles like dust and pollen as well as volatile organic compounds that can deteriorate indoor air quality. HVAC systems are also able to maintain better temperatures indoors due to their greater energy efficiency compared to traditional cooling systems. Investing in an HVAC system is cost-effective in the long run, providing both comfort and air quality throughout your home or office space.
If you're looking for HVAC services in Hodgenville, call us at (270) 946-1525 or contact us online to get started!
when Should I Have My HVAC Serviced?
Annual service for your HVAC system is necessary and when you should do it also matters. For your air conditioner, the best time to do it is during the spring -- the weather will be warm enough to let you run your cooling system and if any repairs are needed, it can be completed before the sweltering heat of summer arrives. Scheduling maintenance at the beginning of summer may also work, but be aware that that is closer to peak times and we may be busier -- better to get your maintenance done sooner than later! For your heating system, the best time to schedule maintenance is in early autumn, before the chilly weather arrives and you need warmth the most.
How Often Should I Have My HVAC Serviced?
We recommend that you get your HVAC serviced at least once every year. With consistent, timely maintenance, your HVAC system will last longer -- it will remain more energy efficient, we'll take care of small repairs before they turn into serious, costly issues. Regular maintenance can also help protect your family because these systems use a combination of electricity and fuel which can be a safety risk. Ensuring that all connections are secure and the wiring is in good shape can help you rest easy. In addition, a fully functional HVAC system means that other components of your home will remain protected. For example, a poorly maintained AC system may eventually lead to a clogged drain line, which may result in leaks and water damage to other parts of your home. Ensure that your home stays in tip-top shape with routine maintenance for your system!
"I chose Allen's because I've heard so many great things about them and I read the reviews. I am so happy I went with them and I was very happy with my service today!"

- Jerri B.
More Reviews
1

New system installation, duct cleaning, and more.

2

Fast, same-day air conditioning & heating repair.

3

Annual maintenance plans and one-time tune-ups.
What Are Signs of HVAC Problems?
If your HVAC system is having problems, you may notice any or all of the following signs:
Unusual noise coming from the unit, such as banging, clicking, or hissing
Reduced air flow from vents
Weak or sporadic airflow
Inconsistent temperatures in different parts of your home
Higher than normal energy bills
If you notice any of these problems, it's important to contact a professional HVAC technician for diagnostics and repairs. With prompt attention from Allen's heating and air, you can avoid more serious and costly problems down the road.
Take Advantage of Immediate Savings
What Are the Benefits of HVAC Maintenance?
HVAC systems are a vital part of any home or office, providing heating, ventilation, and air conditioning. In order to keep these systems running properly, it is important to maintain them on a regular basis. Some of the benefits of HVAC maintenance include extended equipment life, improved efficiency, and reduced repair costs. Regular maintenance helps to ensure that your system is running at peak performance, saving you money on your energy bills. In addition, by catching problems early, you can often avoid more serious and expensive repairs. Ultimately, regular HVAC maintenance is an essential part of keeping your home or office comfortable and efficient.
---
Contact us online or call (270) 946-1525 to book an appointment.
Contact Allen's Today
Servicing All Brands